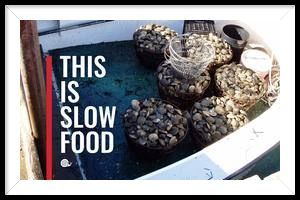 BECOME A MEMBER FOR ANY AMOUNT TODAY!
Hello, friends! Today is give what you can day, which means you can become a member of Slow Food USA for any amount! Membership is the best way to connect with the local and global Slow Food network. Our members are essential and enable us to educate, connect and sustain the Slow Food movement in the US and beyond with projects like Slow Food Live and Terra Madre 2020. Today only, you can become a member wherever you're at, and be a part of the movement for
good, clean and fair food for all!
IT'S ALSO NEGRONI WEEK!
Negroni Week is a fundraising initiative hosted by Imbibe magazine and Campari, and Slow Food USA was selected as a fundraising partner for this year! Negroni Week 2020 is a digital-only fundraising initiative, and an effort to raise much-needed funds for bar and restaurant workers who have been devastated by COVID-19. We are putting all of the funds raised for Slow Food USA in partnership with Negroni Week into a National Resilience Fund round for hospitality relief.